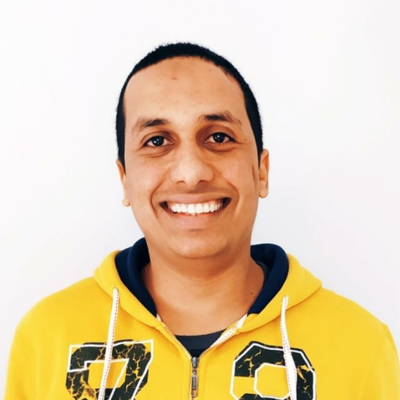 حول MOHAMED NOURELDIN NOURELDIN:
I have started my work life journey as a social media monitor, then worked as social media specialist as a freelancer to create content and handle paid campaigns, being in multiple positions in digital marketing gives me the good knowledge to analyze and create effective insights and data-driven recommendations.
 
تجربة
Create keywords related to the client and projects.
Collect data and categories according to sectors.
Writing recommendations and data-driven for the decision-maker.
Clarifying the data and marketing insights.
Answer questions and derive insights from data.
Monitor analytics and metrics results.
Identify, analyze, and interpret trends or patterns in complex data sets 
Implement new data analysis methodologies
Review customer files to ensure the integrity of data collection and utilization
Perform data profiling to identify and understand anomalies.
Document databases and data processes.
 
التعليم
Bachelor's degree, Mass Communication/Media Studies
المحترفون الذين يتنافسون مع MOHAMED NOURELDIN
محترفون من نفس قطاع التسويق/الإعلان/العلاقات العامة مثل MOHAMED NOURELDIN NOURELDIN
محترفون من قطاعات مختلفة بالقرب من Tirsā, Giza Governorate
المستخدمون الآخرون الذين يطلق عليهم MOHAMED NOURELDIN
وظائف بالقرب من Tirsā, Giza Governorate
---

Pathfinder International

cairo, مصر

OTHER

Family Planning officer - OSRA Program - Minia Governorate · Job Category: Program Services Requisition Number: PROGR001976 Showing 1 location Job Details · Description · Pathfinder Overview: · Pathfi ...

---

Responsibilty: · Develop and implement company policies and regulations. · Oversee all business operations relating to compliance including policies, investments, and procedures. · Design and monitor ...

---

Nestle Egypt Mea

Cairo, مصر

Responsibilities: · Pack, weigh, and label completed items for shipment or storage. · Follow all company guidelines regarding packaging. · Identify and dispose of defective items. · Properly use packa ...